All is Chaos in Love and War
A downloadable game for Windows, macOS, and Linux
The kingdom of Liere needs you!
Warning: Usage of logic and common sense not recommended.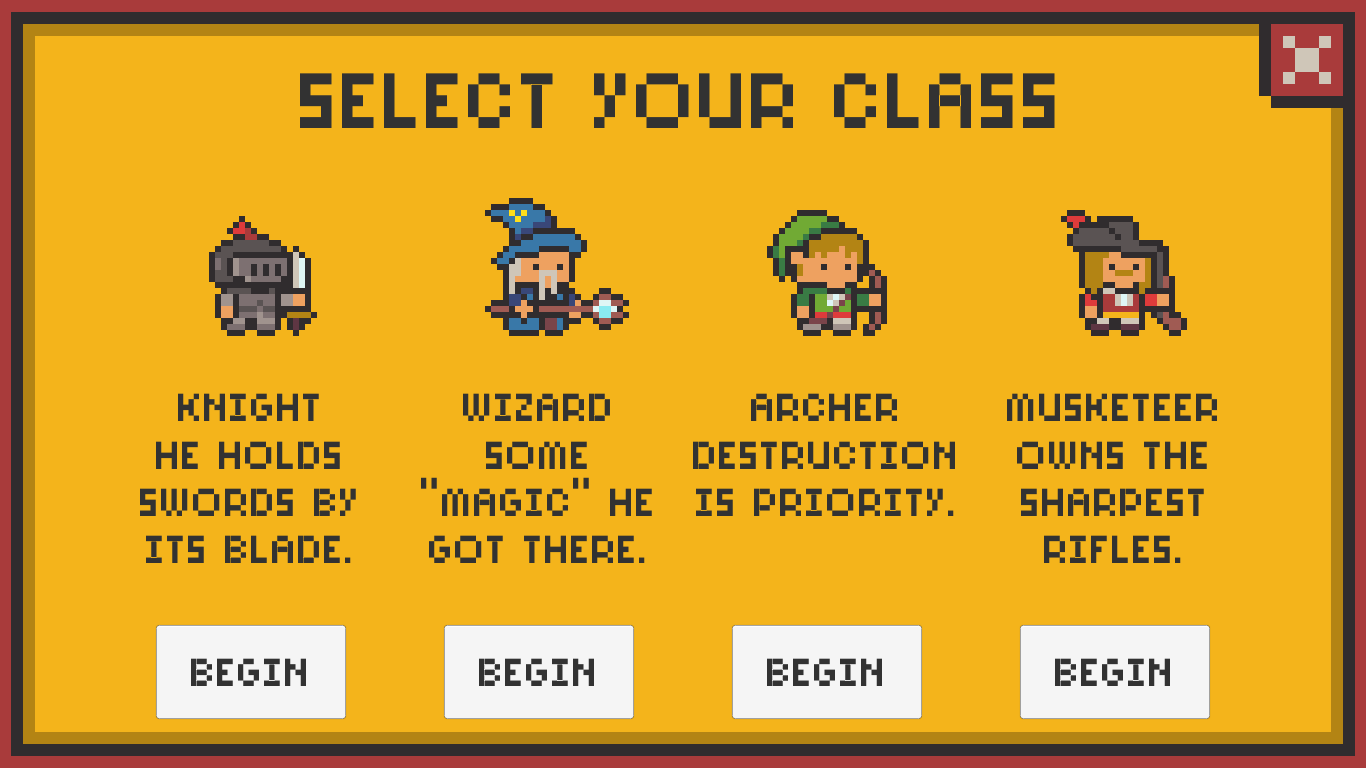 Choose 1 of 4 hero classes and begin to save the kingdom! Options include Knight, Wizard, Archer and Musketeer! Each class can purchase different equipment from the shop to increase your stats.
Discover the twist in the short story plus other jokes and easter eggs. The game features THREE(or two) different endings, can you manage to find them all?
Made for Community Game Jam 2019
Note: Minor bug, please DO NOT click the return button in the character selection screen.
Extra Credits(pun unintended :D):
Linux version test by Khong Boon Hui
Mac version test by Ng Zheng Wei
Install instructions
Windows: Extract the file and double click on the Application file.
Linux: Extract the file, allow permission to open as app, and run the x86_64 file.
Mac: Extract and run app.
Download
Comments
Log in with itch.io to leave a comment.
How do I extract the file? I am trying the windows version currently.
I am having trouble extracting the file can u help?
hi, sorry for the late reply, may i know which platform you are trying to play on? You can try refer to the installation instruction below the description if u haven't already. :D
Looks promising! Can you please build for Mac!
Sure! I will post it in a few days :D
Let me know when you do:)